A century's worth of community news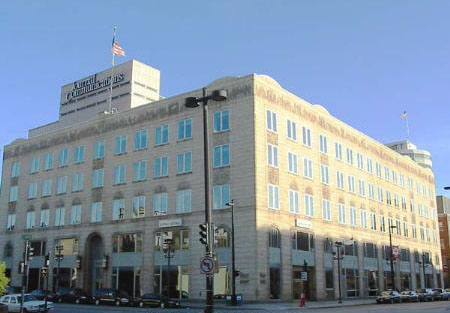 It has been the community barometer for this Southeast Alaska town for a century now, reporting births and deaths, city council news and local sports-all while seeing the community through the Klondike Gold Rush, the Great Depression and economic hard times with the timber industry. The Wrangell Sentinel newspaper turned 100 years old in November, making it the longest continuously operating newspaper in the state.
Originally the Alaska Sentinel, the newspaper was started on Nov. 20, 1902, by A.V. R. Snyder. Four years later, a devastating fire wiped out the 31 buildings-including the Sentinel office-that made up Wrangell's business district. The publisher at the time was able to salvage enough printing equipment to print the weekly edition on butcher paper and red ink. The paper has had 11 owners.
"It's recorded a lot of history," Lew Williams Jr. told the Ketchikan Daily News. "In other towns, papers came and went and left gaps," said Williams, a former owner of the Sentinel. He bought the paper from his parents and began his journalism career there.
"It was the first newspaper that I ran," he said. "I had worked for (my parents) before. I knew how to set type and I was reporting in high school." Williams, a former publisher of the Ketchikan Daily News, Sitka Sentinel and Petersburg Press, is writing a book about newspapers in Alaska.
Williams said the Wrangell Sentinel was considered a progressive newspaper that did not use racial words to describe Alaska Natives during a time when papers in Fairbanks, Ketchikan and Juneau did.
The Sentinel is not the oldest newspaper in the state, however. That title belongs to the Nome Nugget, which began publishing on Jan. 1, 1900