Three Kings Bearing Profits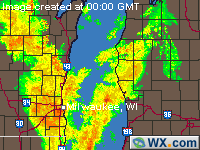 There was a trifecta in tech earnings yesterday, with search engine king Google Inc. , software giant Microsoft Corp. and online shopping leader Amazon.com all posting quarterly profits, a positive sign overall for the technology sector's recovery.
All eyes were on Google, which reported its earnings for the first time as a public company. The company did not disappoint, logging substantially rising profit and revenue, giving after-hours traders and the company's chief executive, Eric Schmidt , reason to smile .
"Google reported revenue of $805.9 million, more than double last year's $393.3 million. Yahoo , locked in a bitter battle with Google for control of the booming search-advertising market, had revenue of $907 million in its most recent quarter. Yahoo is a bigger and older company," USA Today reported in covering Google's earnings. The New York Times also compared Google's results to Yahoo: "Its earnings followed a similar announcement by its close rival Yahoo, which on Oct. 13 reported that it had tripled its profit from the previous year. Strong reports from the two companies, as well as the strength of reports by other shopping sites like Amazon and eBay , suggested a continuing shift toward the more focused online commerce and away from traditional advertising and commerce."
The Los Angeles Times said, "[Google's] strong results, released in the first earnings report to follow the company's August IPO, put to rest any concerns about a slowdown in [its] core business, selling online ads targeted to Internet search results. Net income for the Mountain View, Calif., company came in at $52 million, or 19 cents a share, compared with $20 million, or 8 cents, during the same period last year, when Google was still toiling away in financial secrecy." * USA Today: Google Wows Investors With First Results Since IPO
* The New York Times: At Google, Earnings Soar, and Share Price Follows (Registration required) * The Los Angeles Times: Google Tops Expectations for Quarter (Registration required)
So what's behind Google's solid numbers? The Washington Post explains: "Co-founder Sergey Brin said Google's growth overseas is largely responsible for its continuing success, adding that the company just opened its European headquarters in Dublin. The company recently replaced Yahoo as America Online 's search engine in Europe, he noted, adding that it had made new deals in Japan and won key contracts to serve as the main search engine of the United Nations and the British Library . Google could face business and financial challenges in the year ahead as Microsoft Corp. introduces a competitive search technology. And its stock could come under pressure as employees and original investors in the company unload more of their shares on new investors. But in the meantime, the company's trajectory, Schmidt said, remains upward. Google's revenue in the quarter was divided pretty evenly between advertising on its Google.com Web site and revenue it earned from partner Web sites that use the search engine."
However, specifics on the company's future financials are next to nil, the way Google likes to keep it. (Just try finding contacts for the company's PR department. It's like hunting for Waldo.) "Once again, investors will have to predict Google's future performance without much help from the company. As promised in Google's highly ideological IPO prospectus ... Schmidt began a conference call with analysts by declining to issue financial guidance. He said the company didn't want to get bogged down by pressure to meet quarterly expectations. Analysts tried anyway to tease out details that would offer clues into the company's finances. They asked about specific advertising metrics and the plans for products such as the Froogle online shopping site and the Gmail e-mail service. They even pressed Google executives to explain why their strategy was looking more and more like those of Yahoo, Microsoft Corp.'s MSN and other Internet portals. Mostly, Google executives wouldn't bite," the Los Angeles Times said. * The Washington Post: Google Posts Big Gains in Sales, Profit (Registration required)
More on this theme, from the New York Times: "Several financial analysts said on Thursday that they were still trying to understand what the company's business would be over a longer period because the company has kept much of its strategy closely held, even after going public. 'We can't adequately answer the question of whether the company's stock is overvalued until we can tell what the company is,' said David M. Garrity , a financial analyst with Caris & Company , an investment firm in New York. However, he added that the broader underlying outline is that the company intends to us software technology made available freely to its customers to drive traffic and that could be a model that would be difficult for rivals like Microsoft to compete against. 'Google is making a mockery of existing technology solutions, to wit, Microsoft,' he said."
The Wall Street Journal gave one of the stronger synopses of what the earnings marks from Google and other star Internet players mean on the broader market overall. "Google Inc. and online retailer Amazon.com Inc. reported strong increases in third-quarter revenue and profit as consumers and advertisers continued to boost online spending. But Amazon's results disappointed some investors, and the shares fell after hours," the paper said. "The earnings generally extended the streak of Internet companies posting robust financial results despite earlier fears of a possible summer slump. Internet companies are benefiting as Americans switch to high-speed Web access from slower dial-up connections, prompting users to spend more time and money online. Roughly half of American Internet users access the Web through a broadband Internet connection such as a cable modem or digital subscriber line, compared with 40 percent a year ago." * The Wall Street Journal: Google, Amazon Post Strong Earnings (Subscription required)
Investors who got in on Google early were likely smiling ear to ear yesterday (and may still be frozen that way today): "The stock rose $11.92, or 8 percent, in after-hours trading, to a post-IPO high of $161.30. That's on top of Thursday's $8.89 rise during normal trading. The stock opened at $85 a share when trading began in August," USA Today noted. "The company executed beyond analyst expectations, there's still fervent demand for the stock, and they indicated that the best is yet to come, by far," Standard & Poor 's Internet analyst Scott Kessler told the San Jose Mercury News. And Google impacted other players in the market. "We saw Yahoo up in after-hours trading and I would have to think that this would have had a little to do with it," Kessler said. * The San Jose Mercury News: Google Posts Big Gains (Registration required)
Microsoft's Quarterly Might Microsoft's quarterly results weren't shabby -- a profit of $2.9 billion, or 27 cents per share, up 11 percent from a year ago. It reported revenue of $9.19 billion, up 12 percent. Google can't shake a stick of those numbers, which are larger than some countries' GDPs.
"Microsoft took note of Google Inc.'s launch last week of a tool that allows computer users to search their computer hard drives with keywords. That has been an anticipated feature of the next version of Windows , code-named Longhorn , expected out in 2006 or 2007," The Washington Post reported. "We're going to have a great race in search between Google, Microsoft and Yahoo," said John G. Connors , the company's chief financial officer. "It's going to be really fun to follow." More from the paper: "Overall for fiscal 2005, Connors said, Microsoft is expecting solid growth in all its businesses, including gaming and its efforts to break into the home-entertainment market with its MSN music service." * The Washington Post: Microsoft Profit Is Up 11%, Forecast Is Mixed (Registration required)