Cable modems battle DSL - digital subscriber lines - Industry Trend or Event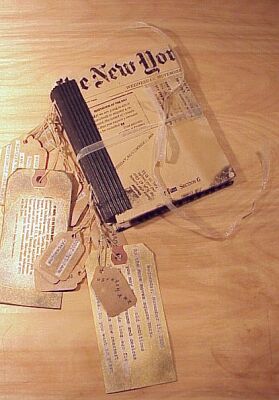 New York--In networking, there's still a large number of technological contenders vying to become the leaders in broadband access, competing to bring the highest speed Internet connection with the most features at the lowest cost to the consumer. As the many protocols for wide area network (WAN) access mature-- protocols which include dial-up modems over the plain old telephone service (POTS), ISDN, the various kinds of digital subscriber lines (DSL), T1 and T3 lines, cable modems, satellite and local multipoint distribution service (LMDS)-- a war is brewing between two of the strongest contenders, cable modems and DSL services.
On the broadband transport front, the hype over asynchronous transfer mode (ATM) has moderated. Analysts now believe that Gigabit Ethernet will present a stronger presence than ATM in the backbones of corporate local area networks (LANs) because Gigabit Ethernet is cheaper and an easy upgrade from Fast Ethernet; on the WAN side, ATM's attractiveness over frame relay is waning because frame relay, still the workhorse of WAN transport, is evolving to include more ATM-like features such as quality of service (QoS) and the capability to handle multimedia applications.
But ATM has a rapidly growing market anyway, with a viable spot in large corporate backbones where traffic management is important. Some say ATM and frame relay are gearing up to coexist rather than compete head-on within the WAN infrastructure.
Despite the many technologies capable of providing access to the WAN, most Internet users still creep at 28.8-kilobit-per-second modems over POTS lines. Within a year or two, it is expected that DSL services and cable modems, which have just begun ramping up within the past few months, will become readily available. Both technologies boast considerably higher bandwidth than even 56Kps dial-up modems.
Beth Gage, broadband consultant for TeleChoice, said that she believes DSL is better positioned for small and medium businesses than cable modems. "Even though cable modems are currently cheaper than a DSL service, telcos' business units are already familiar with public data services," said Ms. Gage.
"It's a psychology question," said Dataquest analyst Craig Johnson. "Most people don't hold cable companies in high regard." Industry observers agree that because DSL is so new to the market, nobody knows exactly what it will cost. But the prediction is it will slide down a curve to more closely match the cost of cable modems.
The Cost Of Cable Modems
By some estimates, the cost to install a cable modem ranges from $99 to $150, and the cost to maintain a service ranges between $40 and $50 a month. Cable modems can theoretically operate as fast as 6 megabits-per-second downstream, but bandwidth is shared. Cable modems today have no method to send data upstream except through telephone wires. Plans are in the works to develop two-way cable modems, but this will take several years.
Asynchronous digital subscriber line (ADSL) can theoretically operate as fast as 1.5Mbps downstream.
Paul Pishal, director of broadband data networks for Scientific Atlanta, a supplier of cable modems, sees this year as one in which cable modems moved from "paper form to product." He says the cable industry has a lead time of perhaps a year over the phone companies' deployment of DSL services.
Mr. Pishal points out that cable modems will also slide down a cost curve, and that "the phone companies' argument (about a lack of data services understanding on the cable side) held true a year ago, but the cable industry has been hiring people from data companies," to fill those holes. Currently, Scientific Atlanta is shipping a pre-standard cable modem to Fundy Cable of New Brunswick, Canada, and expects to roll out a head-end termination system next year, meeting the recently ratified MCNS docsis standard.
David Schriftgeisser, director of data networking for Lucent Technologies, suggests that DSL is still in the experimentation stage. "This past year was characterized by trial between the various types of DSL," primarily between ADSL, and the new consumer digital subscriber line (CDSL) introduced by Rockwell Semiconductor and Northern Telecom a few months ago.
The intent of CDSL is to bundle DSL and tradition modem technology together and is claimed to be easier to implement than ADSL but slower. "ADSL is the most stable in terms of technology, and there's already work done at the chip level...but CDSL has put doubt as to what we should do going forward," said Mr. Schriftgeisser. He expects the industry to stabilize on either ADSL or CDSL next year, "beginning on standardization driven by the fact that cable modems are a competitive threat." Despite the ADSL/CDSL controversy, some companies, including Pacific Bell and Covad Communications, began deploying DSL services this past year.
A Booster For ATM
On the transport front, Robert O'Dell, systems and applications manager for the networking and communications operation of Motorola Semiconductor, said, "This year we witnessed more design action in ATM, but frame relay continues to be the most prevalent protocol." Mr. O'Dell believes next year the cost of ATM will come down. "In terms of silicon, we'll see more ATM functionality built into more standard products." Mr. O'Dell contends that we should expect "a lot of action in equipment that will convert frame relay to ATM and vice versa...Converting equipment will have a greater adherence to ATM standards like available bit rate with an ATM interface and frame relay will be able to better handle video."