New paper challenges LA Weekly on portion of its turf - Media & Technology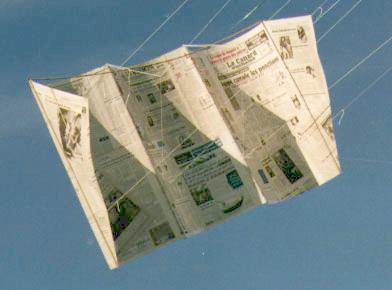 Martin Albornoz has drawn a line in the cement, and it falls along Fairfax Avenue.
Albornoz, the 31-year-old publisher of the fledgling LA Alternative Press, is resigned to giving up readers and advertisers west of Fairfax. But he believes he can capture the eastern neighborhoods of the city, at least the upscale or hip ones, for his own.
Less than a year after launching the community-based Silver Lake Press with $20,000 and equipment left over from an earlier publication, Albomoz and his wife, Yvette Doss, the paper's editor, have upped the stakes. They've changed the publication's name, enhanced the content, doubled circulation and widened distribution to an area that stretches from South Pasadena to Hancock Park.
"We knew we had to do something to be taken seriously as a competitor of the LA Weekly," said Albornoz.
Competing with the Weekly would have seemed laughable six months ago, and it remains a long shot. But Albornoz said the sudden closure of New Times Los Angeles in October provided an impetus to expand the paper.
"It seemed like a perfect opportunity," Albornoz said of the New Times closure, which resulted from a quid-pro-quo deal that had LA Weekly parent Village Voice Media LLC paying New Times $9 million and shutting its paper in Cleveland.
By going to 40,000 copies and expanding its reach from Silver Lake, Los Feliz and Echo Park west to Hollywood, West Hollywood and the Fairfax District, Albornoz wants to establish a larger presence without diluting the paper's effectiveness for advertisers. Many of those advertisers are restaurants, retail stores and other mom and pops that are priced out of the Weekly.
"A restaurant on Hillhurst Avenue (in Los Feliz) doesn't need circulation in Santa Monica or Marina del Rey," said Jim Kaplan, publisher of the Studio City Sun and a former classified advertising manager at both the Weekly and New Times Los Angeles.
Paper trail
Since the launch of the Silver Lake paper, Albornoz and Doss, who is due to give birth to the couple's first child this month, have been the only full-time employees. Part-timers handle production and some editorial responsibilities and the small, part-time sales staff works on a commission basis. Albornoz said the paper is on the verge of additional hires. Right now, the Alternative Press comes out just once every other week, but there are plans to go weekly by the end of the year.
Content tends toward liberal politics, profiles of local artists and musicians, calendar listings and some business coverage. The first cover story, dated Feb. 19, looked at the effort by former Mayor Richard Riordan and billionaire Eli Broad to unseat Los Angeles School Board Member David Tokofsky.
Rather than compete head-to-head with the much larger Weekly, Doss said the Alternative Press would supplement the Weekly's coverage with more neighborhood news and features. "We're shifting to a larger regional paper but we're still going to focus on the little guy and a lot of the local stories that the Weekly misses," Doss said.
Audrey Limon, director of marketing and new business development for the LA Weekly, declined to comment directly about the Alternative Press's ad sales, but doubted that the competition would erode sales. "We are the premier alternative weekly for Los Angeles and our readership is very loyal," she said.
For Albomoz and Doss, it's the not the first go-round in publishing. They met at Bell High School and both attended the University of California Berkeley. While Doss was getting her master's degree in journalism, she and Albornoz started Frontera Magazine out of their San Francisco apartment. They focused on English-speaking, second and third generation Latinos, a group Doss has dubbed "reified nation."
The publication was moved to L.A. in 1996 and they rode the dot-coin wave, expanding to 30,000 copies nationally and signing a content deal with a local Hispanic Internet site.
But when the bubble burst, Frontera quickly went under. "We put all our eggs into the dot-com basket," Albornoz said, who also taught history and government at Bell High School for a year after returning to Los Angeles.
Albornoz and Doss also operated a magazine store and cultural hangout called Zineorama in Silver Lake before selling the business and starting Silver Lake Press.
Ad challenge
The real test is pushing revenues to keep pace with expanded circulation, as well as overhead costs that will rise with growth.
The Alternative Press charges roughly $1,890 for a full-page ad, and $525 for a quarter-page ad. Albornoz said the rates are about one-third the cost of the Weekly, a similar ratio to the papers' relative circulation levels (excluding the San Fernando Valley, which the Weekly offers separately).
Chris Pollan, owner of the Cheese Store in Silver Lake, started advertising in the Silver Lake Press when he opened his store 12 weeks ago. "I couldn't afford the Weekly. This was the most logical outlet for me' Pollan said. "I've gotten a very good response and I will continue to advertise with them."
The paper's chances of success could come down to its ability to attract adult advertising, the lifeblood of alternative newspapers over the past decade.
While not eager to fill his pages with explicit sex ads, Albornoz acknowledged the importance of adult advertising. His rule, he said, will be to accept ads for legal activities like phone sex lines and strip clubs, while shunning the massage and escort advertisements that are often thinly veiled solicitations of prostitution.
Albornoz knows he has little margin for error, Unlike Richard Riordan, who will commit his own money to start a weekly paper this year, Albornoz said his goal is to make every issue profitable on its own.
"We're doing this organically," he said. "We're trying to build it one step at a time."
RELATED ARTICLE: LA Alternative Press
Publisher: Martin Albornoz
Editor: Yvette Doss
Content: News, politics, arts, lifestyle and calendar listings
Employees: 7 (only Albornoz and Doss are full-time)
Frequency: Every other week
Circulation: 40,000
Distribution Area: Silver Lake, Los Feliz, Echo Park, Eagle Rock, South Pasadena, Hollywood, Fairfax District