News briefs/directmag.com - includes multiple articles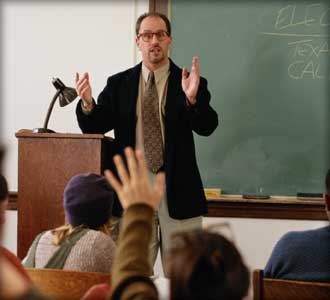 SEN. CHARLES SCHUMER (D-NY) planned at deadline to introduce a bill that would create a national "do-not-e-mail" list similar to the Federal Trade Commission's do-not-call registry. Under this bill, consumers would register their e-mail addresses and commercial e-mailers would be required to check the list before they send mass e-mail. The FTC would "take appropriate measures" so that computer hackers could not access it, according to Phil Singer, a spokesman for Schumer. In addition, the bill would authorize $75 million in funding to set up and run the registry. The main difference between Schumer's bill and one proposed earlier by Sens. Conrad Burns (R-MT) and Ron Wyden (R-OR) is the do-not-e-mail registry.
AMERICA ONLINE, MICROSOFT and YAHOO! announced that they would jointly develop a system to defeat spam. The system, the specific standards of which have not yet been discussed, will rely on a white list of e-mail marketers that agree to a set of standards for responsible practices. This would not prevent spam from being sent, but it would allow users to refuse to accept e-mail from companies not on the list.
THE READER'S DIGEST ASSOCIATION INC. said it would cut 200 jobs, or 4% of its international work force, in an attempt to reduce its overhead by $70 million. In addition, the publisher and direct marketer reported a third-quarter net loss of $4.6 million, compared with net income of $16.4 million last year. The firm's third quarter revenue totaled $563.5 million, a $4 million improvement over the same period in 2002. CEO Thomas Ryder said in a statement that problems with the company's core business were "exacerbated by further economic weakness in most parts of the world."
CONCEPTS DIRECT INC., a direct marketer of personalized paper products and gift items, said it planned to deregister its stock. The decision was based on the probable accounting and administrative costs to continue being listed, according to CEO Phil Wiland.
4/24
B-to-B cataloger NEW ENGLAND BUSINESS SERVICE INC. acquired Safeguard Business Systems Inc. for $72.5 million in cash. Safeguard markets a line of checks, check-writing systems and business forms to small businesses. The company reported revenue of approximately $158 million in 2002. The transaction is expected to close in June.
Search engine operator GOOGLE acquired Applied Semantics, a firm that produces software allowing firms to link online ads with content on a Web site. Applied Semantics has roughly 40 employees.
4/23
PRESIDENT BUSH signed the long-awaited Postal Civil Service Retirement System funding Reform Act of 2003, which will save the U.S. Postal Service about $5.6 billion over the next two years and avert a rate hike until 2006. "It came right down to the wire, and I wasn't sure the president would get to it in time with all the other clamor going on around Washington now," said Neal Denton, executive director of the Alliance of Nonprofit Mailers. "It's a real tribute to the coalition [of mailers] that it got done so quickly. The Direct Marketing Association was also pleased that the bill had been signed into law. "Now we can concentrate on other things, like the reform issue," said DMA spokesman Louis Mastria.
Telemarketing firm ICT GROUP INC. said it has accrued $12.8 million to pay the claims in a class-action lawsuit filed against it by West Virginia call center employees who claimed they were not paid wages that they were entitled to receive. The Circuit Court of Berkeley County, WV ruled on April 16 that if ICT is held liable in the case, it must compensate employees who were not paid for transition time or short breaks. ICT said it would continue to fight the suit, and that it would appeal the order. Initially, the firm had set aside $1.3 million to resolve the suit. The additional $11.5 million would cover the firm's estimate of additional liquidated damages and interest. The company also said that the additional charges, which hit in the first quarter, could put ICT at risk of not meeting its financial obligations under its credit facility, and that it planned to seek a waiver.
4/22
READER'S DIGEST said it has decided to stop using sweepstakes promotions. It also plans to reduce its current rate base from 11 million to 10 million copies starting next January. The magazine will then reach an estimated 40 million U.S. readers. This move is a continuation of a policy started in 2002. The firm will now rely mostly on non-sweepstakes direct mail, package inserts, telemarketing and the Web to attract and retain subscribers.
4/21
ASK JEEVES INC. announced it would return to advertising and that TBWA/Chiat/Day would do the creative work. In addition, the search engine provider assigned its media-buying business to OMD. Ask Jeeves spokesperson Carrie Bishop said the company did not advertise over the past two years while it further developed its search engine technology.
4/18
POSTALWATCH, a postal watchdog group, accused the U.S. Postal Service of fraudulently advertising Priority Mail on television, in newspapers and on a Times Square billboard. "The ads misrepresent Priority Mail as a low-cost two-day service, while failing to disclose that first lass letters, at nearly one-tenth the cost (27 cents vs. $3.85), generally arrive just as soon, if not sooner than do Priority Mail letters," said PostalWatch executive director Rick Merritt in a statement.
4/17
VALUEVISION INTERNATIONAL INC. agreed to pay a $215,000 civil penalty to resolve charges that it violated a Federal Trade Commission order by making unsubstantiated health claims for dietary supplement Physician's Rx. According to the FTC, the TV shopping network made undocumented claims for weight loss, cellulite treatment and hair-loss remedies.