PSI updates circular - Scrap Industry News; Paper Stock Institute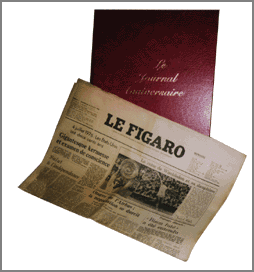 The Paper Stock Institute (PSI) chapter of ISRI has announced the release of its 2003 scrap paper specifications. According to PSI chapter president Marry Davis, there were two changes included in the document, known officially as the "PS-03 Circular for Paper Stock Grades."
Grade Number 36, Manila Tab Cards, and Grade Number 38, Sorted Colored Ledger, have been discontinued. These grades can now be found under specialty grades with a new commodity reference number. It has been determined that these two grades either existed in low volumes or were included in other commodity grades, Davis says.
The PSI Standards and Practices Committee for 2003, which reviewed and helped redefine the grades, included 15 representatives from leading paper stock and paper mill companies, including: Allan Co., Baldwin Park, Calif.; City Carton Co., Iowa City, Iowa; Federal International Inc., St. Louis; Midland-Davis, Moline, III.; Newark Group/ Recycled Fibers, Cranford, N.J.; Newstech, Coquitlam, B.C., Canada; Northstar Pulp and Paper, Springfield, Mass.; Recycle America Alliance, Houston; Secondary Fiber Inc., Denver; SP Recycling, Atlanta; Traders International, Palm Beach Gardens, Fla.; Texas Recycling/Surplus, Dallas; United Paper Stock, Pawtucket, RI.; Western Pacific Pulp and Paper, Downey, Calif.; and Weyerhaeuser Recycling, Federal Way, Wash.
The guidelines can be viewed by going to the ISRI Web site at www.isri.org and then clicking on "Scrap Market Data."